Brillianize SofKloth Polyester Polishing Cloth - 10 Pack
$99.95
--
400 SofKloth Polyester Polishing Cloths
Purchase Brillianize SofKloth Polyester Polishing Cloth - 10 Pack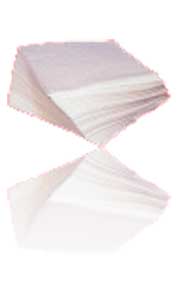 Brillianize SofKloth Polyester Polishing Cloth - 10 Pack
"When Appearance Is Everything"
SAVE $19.55 off single package price.
Contains:
10 packages of 40 Large 17 by 13 inch white polyester cloths. 400 cloths packaged in 10 re-sealable bags
Our reusable polyester cloth is quarter folded and packaged in a large zip closure bag with 10 cloths per bag. This cloth is ideal for precision cleaning jobs that need a disposable cloth. This is a high quality, lint free, wood pulp free cloth.
Use this cloth on cameras, lenses, LCD screens, computer monitors, acrylic furniture and fine art framing.
Purchase Brillianize SofKloth Polyester Polishing Cloth - 10 Pack
Other products in the category Cloths:


RELATED PRODUCTS


StoreFront
|
Bottles And Sprayers
|
Complete Cleaning Kits
|
Combination Packages
|
Cloths
Plastic Cleaner
Plastic Polish
Anti-static
Non-toxic cleaner
non-toxic polish
Brillianize Online Store powered by Nexternal
shopping cart software